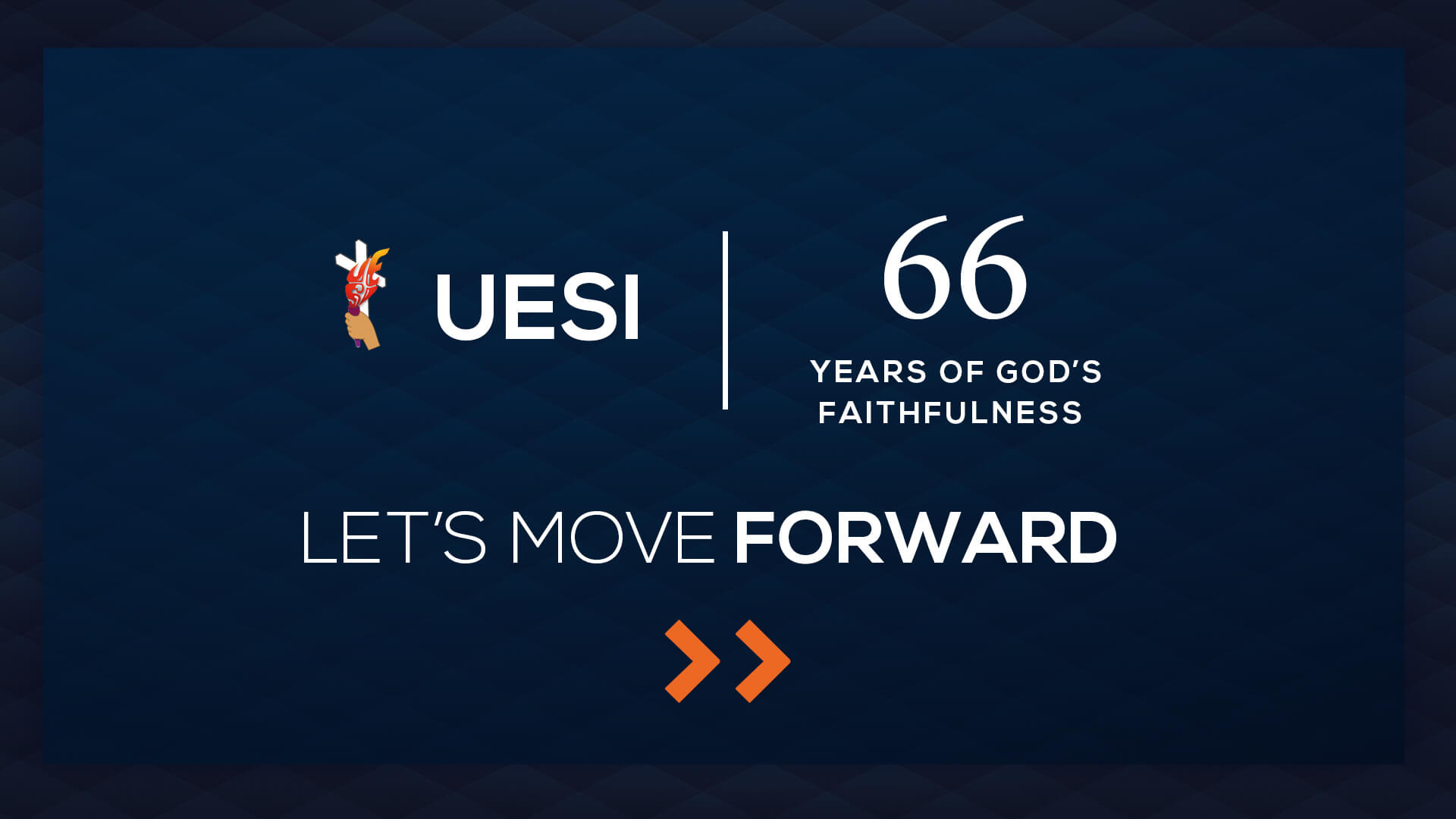 18 Sep

Let's move forward!

by Christopher Thomas, State Secretary, UESI Tamil Nadu

UESI is stepping into another year of God's faithfulness on 18thSeptember 2020.  All glory to the One who made it possible to move UESI towards 67thyear. Let's thank God for the widespread UESI ministry all over India even though there are different challenges throughout this journey. As the saying goes, "It does not matter how slow you go as long as you do not stop" Bible says "…not to be haste and miss the way." Pro.19:2b. "With much attention, a faith-based organization can avoid drifting from their founding mission" says Peter Greer the author of the book "Mission drift". There are three things we must give careful attention to.

Look back and always thank God:

Sometimes people boast about the glorious past and are unaware of the good things that happen around them. In a fellowship, we forget about our own failures and mistakes and repeatedly talk and highlight the failures and mistakes of others. Jesus never talked about the past but prepared people like Simon Peter for the future ministry. It's always good to remember the faithfulness of God, Grace and forgiveness of God, the provisions and protections of God. That will help us to be strong in our faith to live today and face tomorrow. The lessons we learnt through our past successes and failures become our strength for today and the days to come.

Look around and seek God:

Someone once said, "There is no present when we talk about the present. It became the past," "Time and tide wait for none." Today is the day that will never come again. Every day and every hour is a gift from the Lord. "The steadfast love of the Lord never ceases; His mercies never come to an end; they are new every morning; great is your faithfulness." Lament 3:22-23. Let's share the gospel wherever we get an opportunity. Let's help people as much as possible whenever given a chance. Acknowledge, appreciate, and encourage others whoever you come across. Because we may not get the chance to meet the same  person again. "Whatever you do, work at it with all your heart, as working for the Lord, not for men. Since you know that you will receive an inheritance from the Lord as a reward. It is the Lord Christ you are serving." Col.3:23.

Look forward and depend on God:
"Therefore…let us run with perseverance the race marked out for us. Let us fix our eyes on Jesus, the author, and perfecter of our faith…" – Heb.12:1,2.
The Christian life is a battleground. The Devil is always roaring against us to bring discouragements to damage our relationship with God. But "One who is in you is greater than the one who is in the world" I John 4:4. Don't give up, God is mindful of you. We do not know about our future, but we know the God one who holds the future. "Do not be anxious about anything, but in everything by prayer and petition with thanksgiving present your requests to
God." Phil.4:6.
We as UESI family need to thank God for our brothers and sisters who recovered from COVID-19. Let's also thank God for His protection in everyone's life especially in this pandemic. I wish all the teachers on the Teachers' Day! We should thank God and pray for the lakhs of teachers in India and their service among students. Thanking God for the committed teachers who are sincerely involving in the students' ministry with all their commitment. May God bless them!
Let's thank God for the ministry that took place in August. May the Lord help us to move forward, mindful of the Vision, Mission, and core values God has given us. Let the peace of God, the love of God and the Joy of God may be experienced everywhere in UESI.